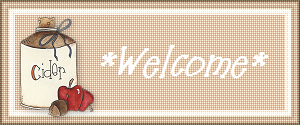 Hi subesor,
I can't tell you how happy we are to have you here with us.
I know what you mean about negativity and I believe we have enough negativity around today so why bring here to the board. But that's not to say that if you seem to be having a bad day, you can't post because you can.
We want to hear about you and what's going on with you. What you've been through and how you handled different situations. Addiction is an ever learning disease. It isn't something that started overnight and it isn't something that can be managed with a snap of our fingers. But if we pull together and help each other, we can make a difference.
We can show people they are not alone and that we honestly care about them.
When you feel comfortable we'd like to hear more about you and your story.
I imagine it would be nice if I were to introduce myself to you. My name is Dee, on the board my user name is nannamom and I am the manager of the forum as well as the Director of our Suboxone Assisted Treatment website.
We have two moderators here to help out when they can. Their names are Barbara and Beth. I can't say enough nice things about these two ladies. Both are current Suboxone patients, not only are they a big help on the forum but both have made it a point to learn everything they can about Suboxone and recovery.
I'd also like to take the opportunity to tell you that if you should happen need anything or just want to talk, we will be available to you and our other members over the holiday weekend.
~nannamom
_________________
Nannamom
db622@hotmail.com
"I will let yesterday end so that today can begin."