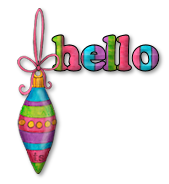 The feeling of belonging - knowing that we have a place -
Is one of the most important gifts that two partners can give to each other. When we agree to commit ourselves to a partnership, we give each other the key to our daily lives. We allow our mate to be there with us in a way we would not let others. That means that we can expect to have a place that does not have to be renegotiated every day. This feeling of belonging is a gift, but it must be received. In essence, we say to our partner, "I take my place here in your life because we have our relationship. I will relax. I don't stand at the door and knock. We have already told each other that we are included in each other's lives."
This sense of belonging stands in sharp contrast to those feelings of isolation and alienation that we can feel in so many ways. It does not mean that one partner owns the other or that no boundary or separateness exists. But the joy of connection frees people in relationships to fulfill themselves and carry on their lives while in the close comfort of one they love.
Tell your partner how you know you have a place in her or his life.
I would like to ad something to Today's Thought if I may. This tells us to tell your partner how you know you have a place in his or her life. There is something else that we need to remember.
Our loved one for many of us, have stood by us, gave us support and worried about us throughout our addiction. And once we enter into recovery they are going to continue to be there for us. We may not feel like we need them as much as we did before but how do they know this?
I have been working with a patient who's spouse has been with them every step of the way, from helping them find a provider to making sure they remember what time their next appointment is.
So when they were recently faced with a decision as to what type of therapy to attend, the spouse of course gave their input. This doesn't mean that the spouse didn't think their partner was capable of making a decision on their own, but this is the way it has been for so long that it is natural for them to contribute their own opinion.
I had to remind the patient that while they are very capable of making their own decisions, it has been a way of life for so long to have their "other half" step up to the plate with them.
Take some time today to let your partner know how much you appreciate them and even though it may seem like you don't need them as much as you did before, it doesn't mean that you cannot continue to grow together and experience life together. You can, but just in a different way now.