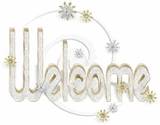 Hello & Welcome to you DLHUK33!!
Hello to you sir & Happy New Years Day!! I wanted to welcome you onto the forum as well as to introduce myself to you. My name is Beth & I am one of the Moderators here on the forum, along with the Manager of the forum, Dee. I am sure that she will be along to welcome you as soon as she sees that you are here with us! My main question to all of our new members is "What brought you here?" What made you decide to become a member of this group of people who are either addicted to opiates or are in recovery from the addiction to the opiates? Are you currently enduring this same experience? Are you now in recovery or thinking of giving it a try? Do you take Suboxone or pondering going onto it? I don't mean to bombard you with questions, but I believe that it makes it easier to reply when you have been asked a specific question instead of trying to come up with the right words to tell us about you & HOW we can possibly help you through a very tough decision towards recovery. Personally, I have been on the Suboxone for nearly 3 years now & still believe in my heart that it has absolutely saved my life! I don't know where I would be today if I had not made that choice to give this miracle medication a try. All I know is that it would be no where good & possibly (probably) 6 feet under. That's very hard to remember for me to feel like I had sunken that low, yet still feels like yesterday within my memories. I felt like I had no reason to live any longer because I was filled with self disgust, ashamed, guilt & really had no purpose any longer as I felt like a burden to my family having to constantly worry about me. I was ready to end it all.
That makes me sick to think of now.
I have a hubby who has stuck by me, but just barely, as well as 3 children, who at that time period were 1, 2 & 12. I have my parents who I am very close to as well as 3 siblings & their children. And my lab!

Today, I am okay with who I am & can look into the mirror with pride instead of self hatred. It's been quite the journey though & that's what we want to help you get through as well.
I encourage you to take a look around & read others posts about their own situations & how they have made it through them. I also hope that you will check out our website, which is filled with a wealth of HONCode Certified information. 100% accurate facts. You can find the link to the website directly under my name as well as under Dee's name. And I want to let you know that we are HERE for YOU, just as others have been for us. If you have any specific questions or concerns, please bring them to the table so that we can help you escape from this horrific disease. If you are considering Suboxone, do you have a Provider yet? Are you insured to help pay for this medication? If you answered NO to either of those questions, we can help you, but you have to let us know. I would really love to hear more about you & as I bombarded you with the questions above, I hope that you will open up & share your experience with us. I was told upon first joining the forum
"that a problem talked about is a problem half solved!"
It is just such a relief to get all of that pain off of your shoulders alone & especially to others who understand EXACTLY what it is like to be in this situation. I really look forward to hearing from you soon & am very glad that you have climbed aboard this forum of others who know what it is truly like to be grateful for their lives the way that they are today, instead of how they could have turned out. I would love to know that you have had this same success! On that note, I will close this up & wait for you to open up & tell us about where you are today within your recovery or addiction.
What a superb New Year's Resolution!

Yours throughout this journey,
Beth