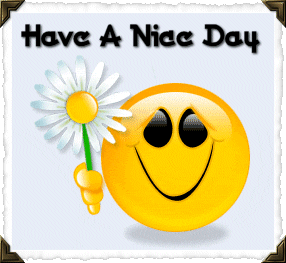 Thanks Beth,
You know, this simple thought reminds me of me years ago. Taking that first step, waiting until conditions were right. I had every opportunity to get into recovery but always said I'd wait until it was the "right" time.
What in the hell was I waiting for? I had someone who could help me take care of my child so that wasn't the problem. I had health insurance, so that wasn't the problem. The problem was me. It was within me.
I wasn't ready. I knew that if I took that step towards getting myself clean I could never go back. I could never wake up one day and just take a pill or shot for the hell of it. I couldn't never say, yes when I was offered that little bit of whatever someone was going to offer.
My "right" time came when I got tired of running out of pills, when I got tired of not having any money and when I would tell people that I was going to quit but seeing that look on their faces that told me they had heard that story before.
I know lots of people who are forever "kicking" but the end of that kick never comes. I have had them tell me they don't have anyone to help them with their kids, but at the same time they have lots of family and friends that are willing to help, anytime, any day. Others say, they don't have support, "hello what I am? Chopped liver?"
There comes a time when you have to make that final decision, a decision between life or death. Which would YOU prefer. Forget about what others say, what do you say?
Once started, the rest will fall into place.
I'm not going to sit here and tell anyone that recovery is easy because it isn't. There are some days when things don't go right, and there are days when you just don't feel like doing anything. But that is all a part of being "normal." Isn't that what we all want? To be normal.
To me being normal is having a really crappy day and feeling everybit of it without using. Normal is waking up everyday knowing that tomorrow the sun will shine and I will be a part of it. Maybe I live in a fantasy, but this is my fantasy and I intend to live it.
~nannamom