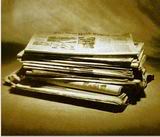 The following news article comes from Portsmouth Ohio.
Kasich takes on addiction epidemicRampant prescription abuse spurs task force, grant, new treatments
PORTSMOUTH, Ohio - As she stood behind Gov. John Kasich, nervously awaiting her turn to speak, Barbara Howard fought back tears.
She then got out just three words - "My name is" - before grief over her daughter's death from prescription painkillers 16 months ago overwhelmed her. Howard began sobbing.
Kasich, who was sitting down, reached over his shoulder, took Howard's hand firmly in his, and held it while she spoke.
The governor came to Portsmouth yesterday - a community ravaged by the abuse of opiate-based prescription drugs and illegal opiates such as heroin - to announce creation of a multiagency drug task force guided by former Attorney General Betty D. Montgomery. He also signed an executive order allowing treatment agencies to use a new generation of medications to wean people off opiate addiction, and he announced a $100,000 grant for the Counseling Center, a private, nonprofit drug-treatment agency in Portsmouth.
But Howard's emotional remarks, and those of other local residents who have lost loved ones, were the most poignant moments during a meeting and news conference attended by state lawmakers, local elected officials, members of law enforcement and treatment-center employees.
Howard said her daughter, Leslie Dawn Cooper, 34, got a prescription from a Scioto County pain clinic in October 2009. Unable to fill it in her home county, Cooper came to Columbus, where the drug was dispensed at the now-closed East Main Street Pharmacy. Last month, pharmacy owner Harold Eugene Fletcher, 42, was convicted of illegally selling oxycodone and other drugs.
"On Oct. 3, I got that dreadful phone call that my daughter was dead," Howard said. "And that's why I'm here - because I'm the voice of my daughter."
Kasich visited Scioto County shortly after winning the November election.
"I said when I left here that the devil was running rampant in this county," he said yesterday. "We really believe that Scioto County can be the tip of the spear to engage this battle that a lot of Ohioans don't know is going on. We need a focused attack on the evil that lurks in this county that's destroying families."
He added: "Failure is not an option in Scioto County."
Orman Hall, director of the Ohio Department of Alcohol and Drug Addiction Services, was enthusiastic about the governor's executive order, which will allow treatment agencies to use new drugs such as Suboxone to treat people addicted to painkillers or heroin. Hall was an advocate of "medication-assisted treatment" when he was head of the Fairfield County Alcohol, Drug and Mental Health Board.
Although Suboxone is opiate-based, unlike the more commonly used methadone, experts say it allows addicts to reduce their drug cravings because it chemically bonds to nerve receptors, preventing other opiates from having any effect.
Prescription-drug abuse has hit Ohio hard, especially the southern part of the state. Doctors and pharmacies in Scioto County dispensed 9.7 million doses of prescription painkillers last year - an average of 123 pills for every adult and child in the county.
Drug-overdose deaths increased 360 percent in Scioto County between 1999 and 2008, the governor's office said. Statewide, an average of four Ohioans die each day of accidental drug overdoses.
Article written by
Alan Johnson
mailto:
ajohnson@dispatch.com
The Columbus Dispatch