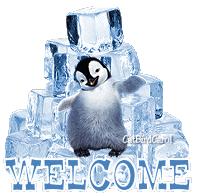 Welcome jennrae!
Thank you for posting and telling us about your experience. I know exactly how you feel. When I read your story I actually felt like I was reading about myself. I know that must sound like something everyone says, but honestly I have never said that to anyone.
I also started out taking Lortabs, percs and any other pills that ended in codone. I was prescribed them for pain from three failed back surgeries. Eventually I was put on Oxycontin.
I too went onto injecting them and couldn't get enough.
I moved away but came back home every month or so and saw my doctor who was more than happy to give me my refills knowing that I was living in another state.
That was 8 1/2 years ago.
The first four years of my recovery I was a Methadone patient. But I moved back to the state I had moved from to begin with vowing that I would never use again. The problem with that was there was only one Methadone clinic and the waiting list was almost a year long.
I felt crushed. Here I had been in recovery for four years and I was afraid that I was going to start using again unless I did something to stop it. I started looking on the Internet and found the website, Suboxone Assisted Treatment.
I read about Suboxone and decided to find a provider in my area. I have been on Suboxone ever since.
One thing that you will need to remember is that some people will tell you that you should only take Suboxone for a short period of time and others will tell you that you can never stop.
How long you take Suboxone is up to you. That is between you and your provider.
I do want to recommend that you look into getting into some type of group or counseling. Once in recovery you are going to go through some emotional changes. Sometimes you will feel guilty and other times you will feel normal.
Addiction leaves behind some baggage that we all need to deal with. Any time that you need someone to talk to, we are here for you. Always remember that we care about you and how you feel.
You can come here to post and say hello or you can talk about your day. Whatever you want to do.
I am happy to have you here with us.
~nannamom