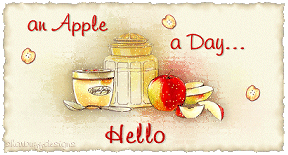 Good afternoon,
We have a bunch of new members to welcome to the forum. Please join me in welcoming, Whirlwindz, Graced, LauraL, JAGCDR, mathewhogard and milieux.
It is great to have all of you here with us. Usually I am much better at jumping on here to say many welcome to you all.
It seems like time flies and somewhere along the way, I run out of time.
Please take some time and look around the forum, if you need any help in posting just let me know and I will be glad to lend a hand.
If you have any questions about Suboxone, most of that information can be found on our website. If you have a particular question feel free to post. We have a great group of people here. Some have been long time Suboxone patients and some for a short time. But we all have that one thing in common, we want to be normal.
Please check in and tell us a little about yourselves. As long as you are a member I can promise you no one will judge, ridicule, or make fun of you for anything you might say or have done in the past.
I am here off and on most days.
I am looking forward to meeting all of you.
~nannamom
_________________
Nannamom
db622@hotmail.com
"I will let yesterday end so that today can begin."