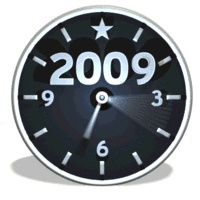 HAPPY NEW YEAR!
From Your Administrator....Deborah
I have missed all of you and I would like to take the time to thank Barbara and Dee for covering for me. Thank you both from the bottom of my heart! I just answered one of Dee's questions on Inspirational Quotes and I know everyone thought I was writing my biography. If you haven't checked out Inspirational Quotes, you are missing out on some great posts. I would like all of you to check it out and let's start opening up to one another.
Surely we do have some here that can talk. Many of you haven't made one post since you joined and I'm beginning to wonder why you did join? I'm sorry I don't mean to sound like your Mother but I opened the forum to provide a safe place for you to come. I have two Moderators here ready to assist you in any way they can and believe me you couldn't find two people who care more about you than they do. I am paying them but no where around the amount they are worth nor the hours they put in. They do it because they have been through what you are going through and they want to give back what was given to them just as I do. I am asking all of you if you joined then please make the effort to introduce yourself to all of us and share about where you are in your life. I would really appreciate it but then I am sure some of you are saying, "Who does she think she is?"
I am glad you asked me. I am just
one
of you. I really do care about you and it is why I constructed the websites and opened the forum to educate and provide a place for all of you to come when you have questions, need assistance, support and encouragement. I don't want any of you ever to feel all alone. I know what it feels like and it is not any fun at all. I want you to know you have friends here and we will assist in any way we can. If I'm not doing this then please let me know what it is we can do to help you. (If it is money you need....we all could you some of it.) I believe if we join forces and unite we may could help one another financially, too. Miracles do happen!

None of us can do it alone but together we can make it happen. It is not the time you want to be alone they way things are in the world today. It breaks my heart because we receive so many phone calls from people wanting help but they haven't any money. If you are like me then you live from one paycheck to another. I can say since I started helping people God has truly blessed me in many ways. You can believe it was God or you can believe in the principle, "You reap what you sow." I am not religious but I do believe in God. I am not one who believes in saying I will pray for you when I have the money to give you. If I can help you in any way I will.
I want to welcome all of the new members and I want you to know I am here for each of you. If you can't find the information you need on the Suboxone Assisted Treatment website then we are here to answer them and we will assist you if we can in locating treatment or whatever you need from us. If we can provide it for you or make it happen we will do whatever we can and I really mean it from the bottom of my heart. I want you to know you are not all alone and we have a 24/7 Hotline you can call us at any hour. If you can't afford to call us then you can send me a personal message with your phone number and I will call you at whatever time you would like at our expense. I may not be able to help you financially but I will take the time to listen to whatever you have to say and if I can help I will.
You are the reason we opened the website to educate you about Suboxone. We know how much you are discriminated against it by others. We understand just how difficult it is to stay clean and if you can do it without any medication then you are very blessed. Most of us here are on Suboxone or Methadone and we have some transferring from Methadone to Suboxone. If you have chronic pain, Suboxone is not going to take care of it therefore you may have to take methadone. It is the reason I am taking it but then of course when I started on methadone, Suboxone wasn't available. I have talked to enough patients that I truly believe it does work and I want people to know about what works and it is why I took the time to research it and construct the website. I know many people believe we are just substituting one medication for another but they are wrong.
I am not going to argue the point with them and if they can stay clean without any medication to help them, I am thrilled for them. I see no reason why they should criticize others because it didn't work for them. I chalk it up to their ignorance because if they took the time to research addiction, then I fail to understand how they can make such statements. Addiction is a disease and it does change your brain chemistry. If you fail to understand then please send me a personal message letting me know because I want all of you to comprehend it is not a moral issue. It has nothing to do with self-control nor can you will it to go away. We need to let others know. If you need our help in explaining it to your parents or maybe your husband/wife then let us know. We will help you if we can by talking to them but of course there will always be people who you will never convince. If you read what I wrote about my own parents tonight under Inspirational Quotes, you will understand it took years to convince my own.
It really makes it bad because you need their support to see you through this. You need friends and more than one because the economy is on rocky ground. If one can 't help you maybe one of the others can. You need people too who knows what you are experiencing be it withdrawals, craving, relapse, marital problems, domestic abuse, teenagers and I could go on and on. I want you to feel free to come here and vent if you had a rough day. I want you to come here if you have any kind of problem and share it with us and maybe one of us will have an answer or a solution for you. We need to form a network of friends like Facebook but here because we all share one common bond...addiction.
It is important to have a friend with the same disease because who is going to understand better than one of us if you relapse? I am hoping it doesn't happen to any of you but if it does we do understand and we won't ban you from our forum. It happens because it is part of the disease. If it does happen to you, would you not want a safe place to come and know you will be loved and supported. Don't you want to know there will be people here who really cares and who will share their time with you. If you really need us and it is urgent ...just post Urgent -Help? I promise you one of us will be there shortly for you. If you need me to call you then if you are on the forum and you are talking to Barbara or Dee then let them know you need to talk to me and they will contact me and I will get back to you as quickly as I can.
I took off a few days because I simply needed it and I am on call twenty-four/ seven and I usually try to answer all e-mails within 24-48 hours. I really needed to take some time for myself and to see my family. I spend more time with my online family than I do with my own family. It's been like this since I started the first website in 2004. I wouldn't trade it for any other job in the world because it has brought me much joy to help all of you. I can feel your pain like it is my own and I can't turn my back on you if I wanted to.
I am not asking any of you for money because we do provide the services free and I know times are very hard for most of you now. I will be applying for more Grants and hopefully we will obtain one and maybe we will have some money available to help start a fund just in case one of our members need help. I will start by donating to the fund and I know all of you could probably afford $1.00 monthly to start an emergency fund. I am asking you to think about this and we can choose who holds the money and it doesn't need to be me. I am truly serious about this and maybe none of you are interested but I am asking you to think it over because one of us may need help during the coming year.
If we start a fund this means we need to get to know each other and it means we need to start posting about ourselves and sharing what is happening in our lives. We need to learn to trust again and I know it isn't easy for some of us because we have been hurt badly by others. I give you my word I am not going to hurt you and I don't believe it would ever enter Barbara or Dee's mind because I trust both of them with my life. If anyone says anything on this forum to hurt you then I give you my word, I will take care of it. I expect you to let me know personally if anyone offends you because I made the mistake before of not checking up on what was happening and people were hurt. I trust Barbara and Dee but I will be on to check up on you and share in what is happening. I don't ever want you to feel you don't have access to me or that I wouldn't listen to you. I will make the time to listen and I do care about what you have to say.
On most websites the CEO or President, whatever title you choose rarely ever goes on the forum because they are usually preoccupied with the websites and you usually don't have access to many of them but I want all of you to get to know me and to know I do care about each of you and what is going on in your life. I want you to get to know my work and I want all of you to know that anything that is said between the Moderators, Dean, I and you is Confidential be it in an e-mail or over the phone and if you accidentally post something on here and decide later maybe you revealed too much about yourself and you would like it removed then just send me an e-mail and I will remove it for you. I want you to feel safe and comfortable here and know your secrets stay with us.
Talking about secrets, I read a quote the other day which I found to be very true and I would like to share it with you.
"Nothing makes us so lonely as our secrets." -Paul Tournier
Can you see the truth in it? I am asking you to open up and share your secrets with us? If you talk about them and bring them out in the open they lose the power they hold over you. If you open up and share your pain, I promise you healing will come much faster. If you are angry be it with a person or whatever...let it all out and maybe I will make a special place so we can just vent our anger at what we don't like. I am asking all of you who haven't posted to make an effort and introduce yourself and tell us anything you can about yourself. Take a step out of your comfort zone and believe people will like you once they get to know you.
If any of you have any ideas of what you would like on the forum then please I would like to hear what they are as would Barbara and Dee. If you would like to have an open chat once a week in the Chatbox, I believe it is what it is called, let us hear from you and what time would be the best for you and we will try and set one up and we can get to know each other much easier.
I am sure I'm putting some of you to sleep but I do hope I got through to some of you. I won't be here every day but Barbara and/or Dee will be but I will drop in once or twice weekly because I still have websites to keep updated with information, e-mails to answer, phone calls to take and Grants to fill out. Besides this, we have a travel agency working with us so if any of you are taking any trips by plane, ocean cruises, sending flowers and leasing cars, think about us and click on our link and they donate 60% to our Non-profit Organization to keep the websites going and to provide the help we offer you. Check it out because you will be helping us to educate others about chemical dependency.
Our Phone Numbers are: 770.428.0871 (Office) 770.527.9119 (Cellular)
We do work with the Suboxone Manufacturer and they have a Phone Number you can call if you have questions at: 1.877.782.6966 Nurses Station
They are open from 9:00 AM - 7:00 PM Monday -Friday.
Beth, I missed you and thanks for asking about me. I really appreciated it. I thought about you while I was off and wondered how you were doing and I want you to know it has been a pleasure having you on board and I just know you are going to make it.
My friend, Mez from Australia how are you doing? I am truly hoping you are giving us a chance because I think you are a wonderful person and I truly want to get to know you better.
Thanks again to to my wonderful Moderators. They can be reached at:
"Happy New Year!"