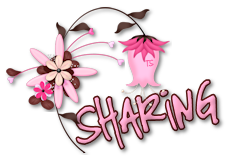 While researching for information I've come across some great blogs from time to time. There is this one blog that I read quite frequently and want to share it with you.
The blog is written by a physician who works in the field of addiction.
In sharing this blog I also want to share the writing from the other day.
The entry from this day is titled:

Best Job in the World...
Written by Jana Burson
Over the weekend I had the pleasure of going to an addiction medicine conference in Greensboro, NC. The information presented was great; I heard of some of the latest research and compared notes with other doctors on the best way to handle this or that problem. But better than that, I got to connect with other doctors who work in this field. There aren't many of us. When I'm at doctor-type gatherings not specific to addiction medicine, I get peculiar looks from my colleagues when they ask what specialty I'm in and I tell them I treat addiction.
They don't get it. But my addiction medicine colleagues understand how much fun it is to treat addiction; they also have seen the dramatic changes that happen when an addict begins recovery. In many cases, the whole family improves, and that ripples out to the community. I'm honored to be able to see that.
When I was in primary care, it was rare that anything I did made much difference. I spent a lot of time convincing people with upper respiratory illness that they had a virus and didn't need an antibiotic, and a fair amount of time treating the "worried well." I treated diabetics and people with high blood pressure, and some of them improved. I was happy for this, but never saw the dramatic changes that I see in a recovering addict.
As I talked to doctors at this conference, I remembered to be grateful for the opportunities to help people in real and lasting ways.
For those of you who would like to follow this blog the link is:
Janaburson's Blog
_________________
Nannamom
db622@hotmail.com
"I will let yesterday end so that today can begin."