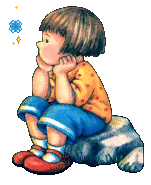 Using today's tools
Are we becoming stuck in the "if onlys"? "If only I had more money." "If only I were more attractive." "If only my parents had listened to Dr. Spock." The "if onlys" will get us nowhere. We would do better to think about what we have to work with today.
Do we remember that we are fortunate just to be alive? Are we grateful that, one day at a time, we are clean and sober? Do we keep in mind that we have at our disposal our program and all its tools? When we dwell in the "if onlys," we get stuck in yesterday. But what we have to work with today are "today's tools," and if we use them well, we'll have no need for the "if onlys."
Am I using the tools I have today?
Help me to recognize today's tools and to become willing to use them.
Today's Thought is a reading from the book
Day by Day~ Second Edition by Anonymous
_________________
Nannamom
db622@hotmail.com
"I will let yesterday end so that today can begin."