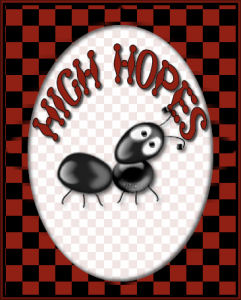 Court program getting participants back on track
Since she was 15, Hillary Tory reached for her drug of choice, opiates, when stressed. Eventually, a lifetime of drug use lead the end of her marriage, the loss of her 10-week-old daughter, and a damaged relationship with her mother.
"It was a struggle getting me off drugs," she said.
Now at 38, Tory has a second chance through Caddo's adult drug court program. On Thursday, Tory graduated from the drug court program in a ceremony at the Caddo Juvenile Justice Center.
For a minimum of six months, men and women addicted to drugs and needing help have undergone a journey to clean out not only their systems but their lives. The adult drug court program gives participants support they need to get back on track. Participants come with different needs and have one of the following: child protective orders, child support, protective orders and family in need of services.
There are three phases to the program. The first phase requires counseling work and a visit to court every week. Each phase after that is less restrictive until the final phase, graduation. But moving from one phase to another isn't an easy shot. Some folks advance but then relapse. And even if a person is done, they may ask the person to stick around a little longer before graduating to make sure they stay sober.
"We try to work with them, the ones we know are working hard," said Karen Baird, drug court coordinator.
"It's not about punishment as it is about getting people back on track," said Clay Walker, director of juvenile services.
And the program has gotten participants like Tory back on track. In 2010, there were 126 cases and 42 graduations.
"I had to stop the cycle that had been going on since I was 15," she said.
When she entered the program, Tory went into a six-month treatment program but shortly after she had a two-day relapse. She then entered a 45-day program. She's been clean for eight months. Since then, she's gotten a job (a requirement for graduation from the program) and custody of her daughter. The relationship with her mom is almost mended.
Shannon George, 38, now knows her self-worth. Before entering the program, George's self-esteem was on the floor. She had been using drugs since her 2000 car accident. Drugs that should have been used for pain became her addiction which was triggered by stress and finances. Originally from Avoyelles Parish, she moved to Caddo after hearing about the Providence House. She entered their program May 20, 2010, she said, and hopes to graduate in March.
She said being in the drug court program has already helped her be a better mom to her three sons. She said the court was stern but supportive, something that has helped in her sobriety.
"Basically, I could say anything I want to and they supported me and didn't judge me," she said.
The program is funded in part by the state and the parish, Walker said. Funding is a concern, however. With the state's financial woes now and in the future, Walker doesn't want the program to be on the chopping block.
"If people leave with several months of sobriety and a job then we have succeed," Walker said.
Article Source:
Shreveport Times
Click to view story