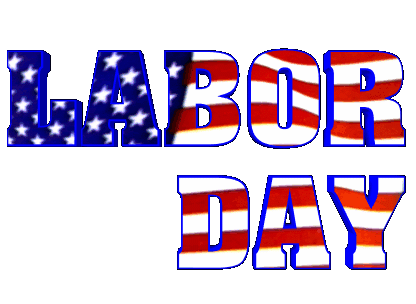 Once again it is time for a long awaited holiday weekend. I wanted to take some time to remind all of you to stay safe, if you are planning to travel out of town or even if you just have to go across town to visit with family, always keep an eye out for the "other guy"
There is a lot of drinking and driving going on and while you may not be the ones that participate, it is always safe to be aware of what is going on around you.
For a lot of people this is a time to get together with family and have the final cookout of the summer season before fall rolls around and for others it is a last celebration before gong back to school.
I want you to remember that if you need us we will be here. Everyday, 24 hours a day. Our phone numbers are listed at the bottom of my posts. Don't hesitate to call.
I know that being with family can be a big stressor for some of you.
Back in the day, these were the type situations that I wanted to use the most. Right before a get together or even during. The thing to remember is that if you should happen to slip up- Don't beat yourself up. Acknowledge it and move on. Don't dwell on the should or should not haves.
Even if you are taking Suboxone or Methadone, cravings can happen they can tend to sneak up on us when we least expect it. If or when this happens, try to think about something else for about 5
minutes. Sometimes that is all it takes, 5 mintutes of distraction. Remember the saying: "This too shall pass" and it will.
Acknowlegement helps. You may think I'm crazy. But I really belive this.
I hope you all have a great weekend and take some time out for you.
Happy weekend!
Dee
dee.director@suboxoneassistedtreatment.org