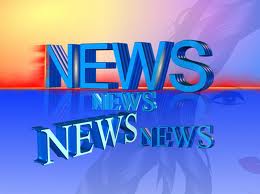 SILVER SPRING, MD. – A four-rod subdermal implant that slowly releases buprenorphine over 6 months should be approved for maintenance treatment of opioid dependence, although more work is needed to determine optimal dosing strategies and how to address the potential risks of the treatment, the majority of a Food and Drug Administration advisory panel recommended.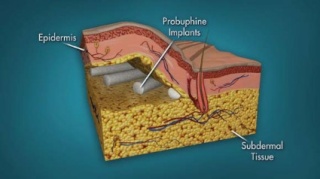 At a meeting on March 21, the FDA's Psychopharmacologic Drugs Advisory Committee voted 10-4, with 1 abstention, to recommend approval, based on the efficacy, safety, and risk-benefit profile in opioid-addicted adults treated with the implants, in two phase III placebo-controlled studies. In those studies, the mean proportion of negative urine tests over 24 weeks, the primary endpoint, was significantly higher among those who received the buprenorphine implant, compared with those who had a placebo implant.
The panel agreed the treatment had a beneficial effect on reducing illicit opioid use, but those voting on both sides pointed out that more information on dosing was needed. The product is indicated for patients who are maintained on 12 mg-16 mg of oral buprenorphine a day. But as addiction treatment specialists on the panel pointed out, some patients are maintained on lower oral doses, and there were no data on how to use the product in such patients. The manufacturer, Titan Pharmaceuticals, plans to study that issue further.
The panel also voted 12-2 with 1 abstention, that the company had adequately characterized the safety profile of treatment with the buprenorphine implants, which was associated with the known side effects of the oral formulation in the trials. But there are also the potential complications associated with surgical implantation and removal of the rods every 6 months, as well as the potential for abuse, misuse and diversion, and accidental exposure, which is addressed in a complex risk management program proposed by the manufacturer.
Using similar technology as contraceptive implants, the product consists of four rods, each measuring 26 mm by 2.5 mm and containing 80 mg of the buprenorphine, a partial mu-opioid receptor agonist that has been available in oral formulations since 2002 for the treatment of opioid dependence. The rods are subdermally implanted in the upper arm with a single-use application by a trained health care provider in an office-based surgical procedure with local anesthesia after the patient has been titrated with an oral dose. The rods stay in place for up to 6 months, at which time they are removed and replaced at another site.
"Clearly, the data need to be further assessed and the safety and dosing improved upon," said Dr. Christopher J. Kratochvil, professor of psychiatry and pediatrics, University of Nebraska, Omaha. But he voted in favor of approval, commenting, "This is will at least be an incremental step forward for a disorder that has very tragic consequences."
"Overall, I thought that benefit was shown and there might be a particular subset of patients who respond best to this intervention," said one of the two panelists with expertise on contraceptive implants, Dr. Geri D. Hewitt, an obstetrician-gynecologist at Ohio State University, Columbus, who voted for approval. "I did not see any evidence of significant harm; I do have questions about dosing and which physicians will be willing to place this and ... it's going to be important to keep track of adverse event reporting," she added.
source:
Internal Medicine News