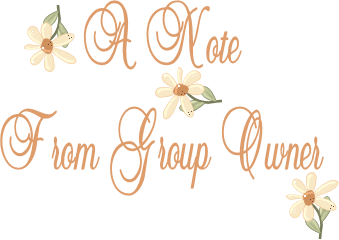 Re: Change in Rx Financial Assistance Program
Reckitt-Benckiser
Contact Information:
Address: Dendrite Regulatory Compliance
1025 Boulders Parkway, Suite 301
Richmond, VA 23225
Phone: 1-866-512-2216 Provider Phone:
Fax: 1-866-892-1566 Web:
__________________________________________________
Eligibility:
Eligibility Information: * Patient must not have any private prescription insurance.
* Patient must be at least 16 years old.
* Physician can only have two patients on the progam at a
time, unless the physician has over 60 patients with opiate
addictions, then three are allowed.
Income at or below: Single: $25,000 %FPL
Couple: $34,500 %FPL
Other Income Requirements: $43,000 for household of 3
Medical expenses can be deducted from reported income: Not Published
Social Security # requested on form: Not Published
US citizenship/residency specified: Not Published
_______________________________________________________________
Application
Attachments Required: Financial
Physician License # Required: Not Published
Prescriber Signature Allowed: Physician
Application May Be Faxed: Yes
Eligibility determination letter sent: Provider
_____________________________________________________
Medication
Receives: Medication
Shipped To: Provider
Quantity in Shipment: 30 Days
Delivery Time: Not Published
Re-application Policy: New application every three months
Refill Policy: Program automatically sends out refills.
Other Information:
Last Updated: 02/18/2009
http://www.RxAssist.org
_____________________________________________________________
How do patient assistance programs work?
An individual gets an application for the drug company program that has the medicine the patient needs. Information on medication available through patient assistance programs and the company programs offering these drugs may be found on the RxAssist.org. Many application forms are available on RxAssist.org and can be filled out directly on the computer or printed out.
Some company programs require that a physician or heath care advocate (someone working in a physician's office or in a clinic) get the form by calling the program. Many times in these cases, the patient assistance program will screen for eligibility before sending out the form. The form that is sent will have a patient specific identification number on it.
After the form is filled out and submitted to the company, the drug company will decide whether the patient is eligible to receive the medication for free. If the patient is eligible, the medication may be sent to the patient's home, the physician's office or a local pharmacy depending on the program. Some, but not all, companies send letters letting patients and/or physicians know whether the patient has been approved for their patient assistance program.
What do I have to do to apply for a patient assistance program?
You must follow the directions on the application exactly, answer every question and include any documents the program asks for. Usually, programs will ask about prescription coverage, veteran's status, eligibility for publiic insurance programs and income and asset information. Companies also may ask for:


Proof of income, such as federal income tax statements or pay stubs

Medicaid or insurance denial letters

A prescription from your doctor

Patient consent forms that are included with the application.

Most applications will request information about the physician.
Applications may require the signature of the physician, the patient or both.
What does my doctor need to do to help me apply for a patient assistance program?
This depends on the specific patient assistance program. Usually the physician only has to fill out a few brief questions on the application form and/or sign it. The physician may also be asked to:


Call the program for an application

Write out a prescription

Include information about the patient's diagnosis on the application

http://www.rxassist.org/faqs/default.cfm#5
Please call the number above 1-866-512-2216 if you have any questions as to how to proceed. The application is no longer present for you to print and fill out. We will have more information available for you as soon as they notify us but you can call the number above and find out all you need to know.
They have made some changes in the requirments for Rx Financial Assistance. Read it all over very carefully and click on the URLs for more information but we have given you all the information we have available at this time. We will give you more as soon as we receive it. If you want more information then please call the number above because they can provide it for you -we don't have anymore than what we have given you.
Thank you very much for your time and we hope all of you will take the time to read it very carefully. If you find out any more information after you call the number -then feel free to share it with the rest of the patients, preferably under Patient Assistance. Please check for new updates under Financial Assistance/Patient Assistance.