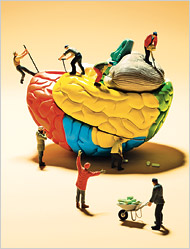 It's April! I can hardly believe almost half the year is gone. I have been working all week to catch up and I truly am sorry if I was late in answering any of you. I have spent the last few hours trying to fix the forum but it may have been only my computer. I couldn't put any more pictures on and I know what it usually mean - it means I have to buy more space and I did. It is important to me you can share your pictures with us even though I don't think alot of you know you can fix your own personal album on here. You can look at others who have albums and their pictures although I never have much time to take them and I have some I want to put on but I'm always busy.
You should take a look because one person had put a book she has wrote on hers and I seen it today and went to her website and I discovered she had it online and I started reading it. It is a really good book and I want her to feel welcome if she reads this to tell all of you about it but it is up to her. I definitely enjoyed reading the first three chapters but I had to stop and get back to work.
I bought more space and now you can put more pictures on and whatever it takes we will buy because we want you to be able to use pictures in your posts and to set up your own personal album. I am truly sorry I was having personal problems and wasn't aware of it but if you don't know how to use pictures in your post then please let me or Dee know and we will assist you. If you are having problems with your computer -we will even try and help you there if we can...I am asking you to please don't hesitate to ask us if you need help.
We are all here or should be to help one another and I know I haven't been around lately but you have all been in my prayers. Dee and Barbara has tried to be as much as they could be and of course our phone stays busy. You can always call 24 hours a day every day of the year- we never sleep.

I have been having serious problems with my methadone maintenance treatment. I have finally found a new treatment facility but I was really worried for awhile. I am really happy Suboxone is working out for all of you and we receive many calls asking for financial help. I realize the price of Suboxone is high and I know many of you wish they would come out with a generic version. If they are I haven't heard of yet but I will keep you informed.
I did happen to read through some of the posts and we took a small vote on generic versus trade when we first opened up and I believe only eight people voted but I did read the conversation and I just had a few comments to make being in pharmacy myself. I don't know exactly why they charge so much for the drugs and yes, we know they are making money but the generic version is not always the same as the" Brand Name ." Some of you are probably aware of it but not all of you.
When I was at UNC we visited a lot of the manufacturers who made the drugs and of course it was a question we had to answer. It all depends on who manufactures the drug and how it is manufactured. The formulation is not always the same - I am trying to tell you they are not always manufactured the exact same way and the inert ingredients they use to fill them are ot always the same -hence this does affect the quality of them. It will depend on who decides to manufacture them and if they are a reputable company.
I totally agree with most of you if you can't tell the difference when you take them ...then who in their right mind would not purchase the cheaper one. I really hope if anyone does decide to make a generic version they do make a good one but don't ever think they are exactly the same because the formulas vary and some companies use cheaper materials and they cut corners and there are certain drugs when the Doctor writes a prescription for them ...He knows they are not equal in quality therefore He checks on it that the generic can't be dispensed. Let's hope they will do something about the price because it is high and it breaks my heart every day when we receive so many phone calls and e-mails with people crying out for help because they can't afford their medication. I did want to clear the fact up once and for all because generic and brand name are not always the same but some of them are just as good ...but not all of them.
I can tell you there is much difference in methadone. Lily was the the maker of the brand name and they sold out to Roxane and now Boehringer Ingelheim owns Roxane. It has changed hands but most of the Methadone dispensed is Mallinckrodt. I started out on it and it did work pretty well but then I had never tried the other. Many other patients had and when they would transfer over to where I was they would gripe about the methadone and I honestly thought it was in their head because it worked alright for me but they usually had to have their dose increased because they said it wasn't as potent as Roxane. I finally ended up where they only dispensed Roxane and it is then I realized the patients were telling the truth. It was really much better and didn't take as much because the quality control they used in making it was much superior to the other product. There is no difference in many of the drugs but in some of them they are. I want all of you to know the truth.
I will be updating some of the website with more patient stories and some more up-to-date news and it won't be too much longer but I wanted to say "Hello" to all of you and to let you know I missed you and if there is anything we can do to help you -please let me know?
Thanks to all of you.
Deborah