Suboxone Abuse Grows After Outpatient Use Authorized
The heroin addiction treatment drug linked to two recent Milwaukee-area deaths did not emerge as a problem on the street until federal rule changes allowed patients to take the drug home with them, police say.
The drug, known as Suboxone, has been credited by local addiction treatment providers with helping hundreds of people kick heroin and other narcotics. But wider availability under federal guidelines set in 2000 and put into practical use more recently also has meant greater risk of abuse by recreational drug users searching for a new way to get high.
Even before Suboxone was linked to the deaths of teenager Madison Kiefer and college student Luke David Murphy, police in the area had seen evidence of illicit trafficking.
"It's certainly out there," said Lt. Paul Buth of the Washington County Sheriff's Department.
Drug treatment clinics in Waukesha, Brown Deer and Wauwatosa report using Suboxone to help recovering addicts control their cravings and minimize withdrawal symptoms.
But police say that after the federal government authorized outpatient use, Suboxone began turning up on the street.
State police investigator David Spakowicz said some confused users believe that a dose of Suboxone will stave off overdose of other drugs, when, in fact, the combination of substances could be deadly.
"They're being very, very dangerous," Spakowicz said. The manufacturer of Suboxone and other advocates in the addiction treatment community insist that the product contains an ingredient that makes it virtually impossible for any abuser to get high when using Suboxone by itself.
Some police investigators are not convinced.
Milwaukee police said they have seen instances of recreational abuse in recent months, and investigators in Waukesha County and Washington County report making undercover purchases from would-be dealers.
Capt. Chuck Wood of the Waukesha County Sheriff's Department said his department's informants have signaled that street traffic has developed because recreational users of Suboxone have found a way to achieve euphoric effects.
"It was going to be so controlled," Wood said, recalling assurances that came with approval for outpatient use. "Now we're seeing it out in the community. It just becomes another hazard in the community."
Breaking addiction
Addiction treatment providers tell a different story of Suboxone.
They say the medication, when combined with intensive counseling and drug testing, has helped recovering addicts wean themselves off heroin and prescription painkillers such as OxyContin, Percoset and Vicodin, all opiates.
Doctors must have a special license to prescribe Suboxone, and federal rules limit each physician to 100 patients at a time.
Suboxone itself is an opiate, but it also contains an ingredient, naloxone, that is intended to counter any euphoric effects.
In addition to controlling cravings and withdrawal, Suboxone temporarily blocks a patient's ability to get high from any opiate, limiting the risk of relapse.
It has become an increasingly popular alternative to methadone, another treatment aid, because of the belief that Suboxone is more mild and less addictive.
"It really does its job well," said Jim Aker, a counselor in a ProHealth Care program in Waukesha that has used Suboxone to treat 140 recovering addicts in the past two years.
Other programs based in Brown Deer and Wauwatosa report treating another combined 1,500 patients using Suboxone.
The programs generally last three to six months, at which time the patients stop using Suboxone and continue their recovery drug-free. Counselors report success rates ranging from 30% to 75%.
An official with the federal Substance Abuse & Mental Health Services Administration said the overdose deaths in southeastern Wisconsin seem to be the tragic results of abuse rather than any inherent danger in Suboxone.
"Suboxone is a very safe drug," said Robert Lubran, director of pharmacologic therapies for the federal agency. "There's a reason why they're controlled substances - because they're abusable."
In the two overdoses, Whitefish Bay teenager Madison Kiefer died March 1 and University of Wisconsin-Milwaukee student Luke David Murphy died last weekend. Police believe that Kiefer and Murphy ingested Suboxone along with other substances.

Luke David Murphy
Final toxicology reports are pending in both cases.
As a result of the two tragedies, the manufacturer of Suboxone is considering a special outreach in the Milwaukee area to educate pharmacists and other medical professionals.
Tim Baxter, medical director of Reckitt Benckiser Pharmaceuticals Inc., said Suboxone itself cannot trigger a fatal overdose.
But he said it has been linked to 15 deaths nationally when combined with alcohol or other drugs.
Baxter said abuse has been tapering off, as drug users discover Suboxone's limited potential.
"Some kids will decide, 'Oh, this sounds like fun, we'll have a go,' " Baxter said. "They may try it once, but they go on to something else."
Addiction counselors said they are concerned that the recent overdose deaths will create backlash against Suboxone among regulators or the general public.
"That would be an unfortunate fallout," said Lance Longo, administrator of the Aurora Health Care program in Wauwatosa. "Suboxone has saved many more lives than it has been implicated in taking."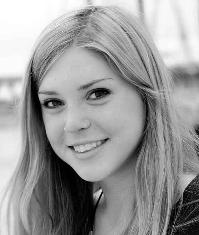 Madison Keefer
Jacqui Seibel of the Journal Sentinel staff contributed to this report.
Note FroM The Administrator:
I chose to publish this article because I think it is a shame these two wonderful students lost their lives. They had their all life ahead of them and we don't what they mixed Suboxone with yet because the toxicology screens aren't in yet but I am sure they mixed it with other medications. You should never drink alcohol and take Suboxone nor shoulD you take benzodiazepines with Suboxone unless the are prescribed by your Doctor and for students, I think not. I wanted to recognize these two people because I am sure they will be missed by many and I have no doubt their deaths were not intentional. I am asking all of you taking Suboxone to please do not drink alcohol and take Suboxone AND NEVER MIX IT WITH XANAX, KLONOPIN, VALIUM AND...NEVER MIX IT WITH ANY OTHER MEDICATION UNLESS YOU KNOW BECAUSE YOU CHECKED WITH YOUR DOCTOR IF HE DID NOT PRESCRIBE IT AND IF NOT PLEASE ASK US. We will be happy to answer any of your questions and we have a 24-hour Hotline you can call us at any hour and I promise we will not scream at you if you wake us up ...it is better to be safe than sorry.
Thank You. I want to see all of you recover and be living this time next year. Please understand these two teenagers did not expect to die either. They are not with us anymore.
Deborah Shrira