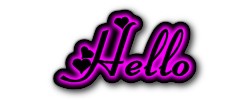 Hi Renee,
The first think that I want to say to you is that there is nothing wrong with Taking Suboxone to manage your addiction.
I believe with everything that is me, that addiction is a disease and there is no cure. Taking Suboxone is no different than taking insulin for diabetes.
The longer that you are Suboxone the better your chances are for a successful recovery.
once in recovery there are so many things that we need to do. First we need to change everything about us. Who we hang out with, who we talk to on the phone and even where we take walks.
Anything can be your trigger. Learning what your triggers are is as important as taking your medication.
Education is also important in recovery. It is not a matter of will power. If it were none of us here of this forum would be addicted to anything.
I am glad that you have decided to join us. I hope that we can become friends and always know we are here to support you.
Yours in Recovery,
Dee
_________________
Nannamom
db622@hotmail.com
"I will let yesterday end so that today can begin."