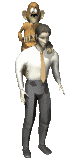 I would like to welcome you Willow to our wonderful family here. I am usually working on the websites but I am taking some much deserved time off until January, therefore, I have some time to spend with all of you. I miss being here and sharing with everyone but some of us have to remain behind the scenes to do the research and provide the information so you will have access to it. Then I have to construct the website and type all the information on. Most websites have more than one person to do all of it but we can't afford to pay therefore I am doing all of it on my own presently.
I am sure you have met Barbara and Dee by now and they are both great but I just wanted you to know I am accessible to you by phone if you ever need to speak to someone and if you don't have the money.. if you send me your number and the best time to reach you, I will call you at my expense. My name is Deborah Shrira and I am the Creator of Suboxone Assisted Treatment.org and of Suboxone:The Light At The End of The Tunnel. I admit I have had some trouble learning how to operate this new fourm but we are beginning to get the jist of it and I must give many thanks to Barbara and Dee for assisting me.
I don't believe we have anyone tapering off Suboxone presently on this forum but I am working with several patients privately who are having problems tapering off Suboxone. I have one on 2mg but he is just unable to give it up because he states," He begins having withdrawal symptoms and can't work." He has to continue to work therefore He must continue to take it and He has become very frustrated. It is different for each individual because we all have different physiology. He is really beginning to become angry and I guess I do understand how He feels but in my opinion as I shared with Him, I believe He is simply trying to hard. He is constantly thinking about it and when He fails and has to take it then it makes Him frustrated and mad at his own self.
I suggested to Him just last night to let it go and remove the pressure. It's like couples trying to have a baby and each time they fail they become more frustrated and the pressure builds. It stays on their mind constantly and I believe they are setting themselves up for more disappointment. I have talked to many patients who have tapered off Suboxone successfully. I started researching it after I received a letter from the guy I previously shared with you about. I could feel his pain, frustration and disappointment and I decided to see what I could find out. I really didn't have the time but I really wanted to help Him if I could and He was asking legitimate questions.
I talked to many patients and most of them was not trying to come off the medication when they did. They would miss a dose and found they could make it without the dose and therefore would eventually reduce their dose. I spoke to many which descrived the exact same scenario. They did not have a set time to stop taking it and if they had to stay on it forever then it was fine with them but they found out they were able to successfully taper off.
Many used a medication called clonidine (Catapres) not to be confused with benzodiazepines. I will share some information about the medication with you even though you may be familiar with it ...others may not. Clonidine = Catapres
What is clonidine?
Clonidine lowers
blood pressure
by decreasing the levels of certain chemicals in your blood. This allows your blood vessels to relax and your heart to beat more slowly and easily.
Clonidine is used to treat hypertension (
high blood pressure
). It is sometimes used together with other blood pressure medications.
Although not approved by the FDA for these purposes, clonidine has also been used to relieve alcohol withdrawal, as an aid in methadone and opiate detoxification, as an aid in quitting smoking, to treat diabetic diarrhea, to treat Tourette's Syndrome. Clonidine has also been used to reduce menopausal flushing, to treat postherpetic neuralgia, to treat ulcerative colitis, and to diagnose pheochromocytoma.
Clonidine may also be used for other purposes not listed in this medication guide.
You can take the time to read about it and if you have any questions concerning it I will be more than happy to answer them for you. I talked to many patients whose Suboxone Doctor prescribed it once they tapered down to a low dose. Many told me it helped them alot but it doesn't always mean it will help you. We are all different and if you have a problem with low blood pressure then please don't even think about it.
It does slow your heartbeat down and your blood pressure. Yes, they have certain foods you can eat and they will help and I am going to be sharing more about them later.

Willow, I would like to ask you a few questions concerning your life presently. You don't have to answer them if you feel unconfortable and I will understand completely. How long have you been on Suboxone? Why are you wanting to begin the Taper now? Is it you or is it a loved one wanting you to taper off Suboxone? It has to be you and it will not work if you do it for anyone else. You should never attempt a taper unless everything is as good as it can be under the present economical strain. You do have a steady job and/or does your husband make enough to support both of you? Is your marriage stable or if you are involved in a relationship is it stable? Iam hoping He/She is aware oof your problems with substance-abuse. You are not still close friends with any people using illegal/legal drugs? Have you made amends with your family and did the best you could to mend relationships with your children if you have any? Basically, I am leading up to one important question....are you under a heavy amount of stress? If the answer to the question is "yes" then I would not even think about tapering off of Suboxone but still it is your choice. Most of the time it is stress which causes most of us to relapse again. This is why you should take a close look at your life and ask yourself why is it you want to taper off now?

If you answer the question correctly...if it is totally because you want to and not because you could use the money for other expenses and if it is not for any other member of your family then it is looking like it could be the right time. Have you been on it for at least 1-2 years? If not I would not think about it. If you have relieved all the stress possible in your life then it is a great time for you to start the taper. (No one can do away with all the stress but you need to be working on a stable job and be in a stable relationship.) If you are having any serious problems with your children or inlaws, I would hold off because stress can trigger a relapse quicker than anything. You didn't mention either of these and I am hoping you have your family's support because we do need support and encouragement every day and this is why I established the website and a place for all us to come together for those who have no family or friends to help and support them. It can't be done all alone.

Willow, I hope I didn't give you too much information but I want you to be well informed. I wanted you to know they never recommend for you to start a taper if things are unstable in your life because it is just too much for you to take on at one time. It is the only reason I asked about your life to bring out the points about stress and relapse. I know you would like to be free as I would and many others. It is like having a monkey on your back and I believe it is possible for you to successfully taper and I am going to include some tapering schedules under "Frequently Asked Questions." If you will check it out then you can look at the different schedules and it is on Suboxone: The Light At The End of The Tunnel.

I want to welcome you again and I am sure there will be someone soon ready to taper with you. They are probably waiting until after Christmas. I am hoping you will check in with us and let us know what is happening with you each day and if we can help you in any way. I wish you the very best in all you attempt to do and may Christmas be all you want it to be. Please know we do care about you here and it is not just talk and we will be open Christmas Day if you need us. It has been my pleasure,Willow.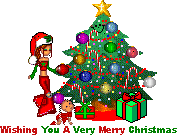 Deborah Shrira,CEO
Merry Christmas!