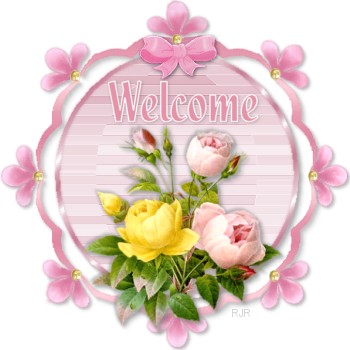 This afternoon I have the largest welcome post than I have ever had in the history of this forum.
We have ten new members to say hello to and welcome into our home.
Our latest members are:
Methadone222, Endus, ant079, MissM, Mryshply, stuckinarut, dm35910, LFran, Platinum Girl214 And confident.
Welcome t o all of you. I always Bering me such great pleasure to be able to welcome new members but when I have this many I am just overwhelmed with happiness. This tells me that so many more people are entering into recovery than ever before. There once was a time when people were afraid to stop using for fear of withdrawal. But that isn't the case anymore.
Welcome to Recovery!! I'm sure it has been a long dark road for many of you and it has for us as well. But having a place where we can all come together for support and fellowship means we are not alone in our struggles. We do have someone to turn to for answers. And if we are having an extra hard day we have somewhere to go and vent where people know and understand what we are going through, because they have been there as well.
If you have any questions or concerns about your recovery, Suboxone or just need to talk. Let us know.
We have two moderators on this forum other than myself. They are Barbara and Beth. When they are able they will stop by to introduce themselves and say hello I am sure. Our Suboxone Assisted Treatment website is a wealth of information on the subjects of addiction and Suboxone please, if you haven't already paid a visit I'd like to urge you to check it out. Education will be your key to a successful recovery.The link to the website is:
www.suboxoneassistedtreatment.org
I also want to encourage all of you to post on the forum all I ask is that you look in the index of the forum and post in the proper sections if you aren't sure of where to post let us new and we will be happy to help you. This is your home. Tell us "Your Story" when you open up and let people into where you have been it will help you to begin to heal.
I look forward to meeting all of you,
Yours in Recovery,
Dee