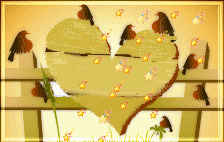 Hello everyone!
Our newest members to welcome are ryno53 and justincase.
Lets get together and show them what real support is all about.
And to you ryno53 & justincase, many welcomes are extended to you. My name is Dee and I am one of the moderators of the forum. Barbara and Beth are our two other moderators. If you have any questions about the forum please let us know. If you have any problems posting on the forum let us know so we can try to guide you in the workings of the forum.
It is indeed a pleasure to have you here with us. Recovery is a blessing but when you don't really have anyone to talk to or are trying to go it along it can be a bit intimidating as well. We are here to help you in any way that we can.
You may have many questions about Suboxone and your treatment if that is the case we are always here to lend a hand. If you should have any concerns about your recovery please let us know. The more you talk to other people and reach out to help those around you the more successful you will be at your recovery. Remember, this is your recovery and only you can work it.
I look forward to talking with you
Yours in Recovery,
Dee
_________________
Nannamom
db622@hotmail.com
"I will let yesterday end so that today can begin."