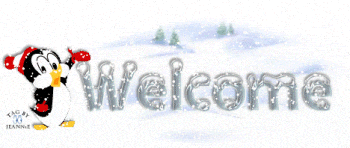 Hello and Welcome to our many newest members!!

My name is Beth & I would first off like to apologize to everyone here on the forum that I have not been on here even remotely close to the amount of time that I usually spend here. I am normally here on a daily basis & have found this forum to be like a second home to me. I have met my very best friends here who truly understand what it is like to travel the road of addiction & recovery. Yet, I have not been here when I should have been the most... When I begin to struggle, I often withdraw & that is exactly what I encourage others not to do... A wise friend told me when I first joined "that a problem talked about is a problem half solved!" Barbara was absolutely right! But, I go into these depressions & feel like I don't have anything worthwhile to say. That is life though & I am still learning to try to deal with life on life's terms.

It's an ongoing journey, but as long as I can continue to move forward, then I will eventually get there. Right?!?
Anyways, I wanted to introduce myself to our many newer members & let you know how glad that I am that you have decided to become a member here. It is a safe place to be able to come & vent those things that you just can't say anywhere. No one here will ever judge you, nor put you down or criticize your own recovery. We are here to only support each other & get more educated on our disease of addiction, as well as help each other to be able to get onto maintenance medications, if need be. Are any of you currently taking Suboxone or Methadone? Or thinking of beginning it? I am currently a Suboxone patient & have been on it since May of 2008. I honestly believe that it is a "life saving, miracle drug" that has saved my life, as well as my family.

I am so thankful & blessed to be able to be on it.

I would also like to point out the websites that are available through the links below Dee's, Barbara's & my name. They will take you directly to the sites that are full of HON certified information regarding Suboxone & Medical Assisted will lead you more in the direction of MMT information. Everything on there is 100% accurate, most up tp date information available on these such topics. I really do encourage you all to take a look, as you will be shocked as to how much info really is available & how much I learned from reading through these sites.

So, I guess that I have gone on for long enough now, but I really did want to welcome our newest members that I haven't had a chance to meet yet and to also apologize to my friends for not being here when I should be the very most..

I hope to get caught back up with you all very soon!!


Yours in this Struggle,
Beth