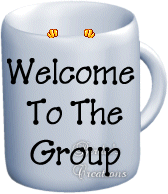 I would like to welcome you Lisa to Suboxone: The Light At The End Of The Tunnel. My name is Deborah Shrira and I am the Creator of Suboxone Assisted Treatment.org and of this group along with Barbara and Dee. You will see Barbara and Dee (Nannamon) much more often than you see me but I will be dropping in from time to time to see how I can help and to let you all know I am accessible.
We do have a 24/7 Hotline and you can call us anytime day or night. We never close and we are there for you to answer any questions, lend an ear if you just need to talk or to encourage you and give you much needed support. I don't want you ever to feel like you are all alone. We have people available at any hour to be there for you. I am really hoping you like to share because sharing is what this group is all about. I want you to be able to be yourself here and know you are loved just for who you are. It is what this group is all about other than answering any questions about Suboxone. We certainly want to know if you are having any problems with your treatment and there are many here involved taking Suboxone and you can share your experiences with them and we can all learn Lisa from one another.
Many of us can't afford counseling and others can't find the time to make it to counseling. We are providing it here for you and the more of you who get involved the better. Have you ever attended Group Therapy?
I have and I actually enjoyed it because if you are open to to others you can learn much about yourself and how others perceive you. I am not rushing any of you to open up and share about yourself but if you have been on Suboxone long enough to know it has changed your life then I would love for you to share your story under Suboxone Stories. You can't miss it if you look for it under Suboxone Issues.
You never know just how much your story may mean to someone else and I encourage all of you to share yours with others in the group. You could save a person's life by sharing yours with them. I know many of you who have joined still haven't opened up and told your story. If you don't have a story to tell then how about an introduction? We would like to know what state you are from and if you are married and have children. Do you work or are you a stay at home wife? We don't care what you have done or if you are rich or poor but to trust people you must open up and share with one another. Step out of your comfort zone and open up to one another. I promise you'll feel much better about yourself because all of us here have stories in common and have shared many of the same obstacles.
I don't know about you Lisa or any of you but it made me feel so much better to know I wasn't the only one who had problems with opiates. It was like I had an epiphany the first time I talked with another person and realized they had the same thoughts I had and how they couldn't stop using and how everything they tried had failed.

No, I wasn't alone ..there were many others like me but the recording which kept playing in my head kept telling me ...you are the only one ...you are just a defective piece of merchandise. You better not share what's going on with you or you will lose the friends you have. People will not understand and for many years I did keep it all to myself and I pretended to be like everyone else. I knew inside of me I wasn't. I lived in fear every day someone would discover my secret and then it would all be over for me.
It's all a lie from the enemy of your soul. He wants to keep you isolated and alone. He doesn't want you to know there is help available. He doesn't want you to have any friends because you may hear from one of them there is a way out for you. He has tried to destroy me in many ways and it wasn't long after Dee started as Moderator she was hit by a car because He didn't want her here helping any of you, nor herself. He knew she would be available to help any of you and she wanted to give back. She wanted to share with you about Suboxone. She wanted to be available to listen to your problems and assist you just as Barbara did and now she is having foot surgery. We may not be here every second of every day but we will not be deterred from sharing with you about Suboxone.
We will be available to wipe away your tears and we will try to encourage you when you become frustrated but we want you to grow and mature and learn how to cope with whatever life sends your way. It may not be possible without friends but together as a unit we can accomplish the impossible. We are here to build you up and not tear you down. We want to hear about what has hurt you and about the nightmares that wake you up every night. We want to hear about whatever you want to talk about especially if it is holding you back from being all you want to be.
I am asking you Lisa, to take the first step and tell us about yourself and why you wanted to join this group? If you have joined and not posted ...I am asking you to take the time to let us hear from you and share something about yourself. I see no reason to become a part of any group if you are not going to open up and talk. I know many of you join just to read the posts and you work and really don't have much time to post but you are interested in keeping up with what 's happening. I did the same when I worked twelve hours every day and rarely did I post but I liked reading whatever everyone else said. You can learn alot this way but I want everyone in this group to be a participant.
Think on it and start it off Lisa. Welcome aboard!

Tomorrow is Christmas Eve. Can you believe it almost here and gone? 2009 is around the corner.
Deborah Shrira,CEO