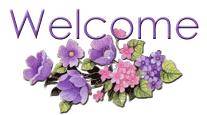 Hello Sybspain07.
Welcome to the forum. My name is Dee and I am one of the moderators of the forum. It is a pleasure to have you here with us. If you should have any questions about Suboxone or concerns about your recovery please don't hesitate to let us know. We are more that happy to talk with you and see what we can do to guide you n the right direction.
We have a great group of people here so don't worry about anything that you might say. We are not here to judge you.
Please post when you are comfortable, tell us a little bit about yourself.
I have been a Suboxone patient for four years. Before starting Suboxone, I was a Methadone patient. Both of these medications have done so much in the way is helping me to gain my stability. I hope that you will join us in posting.
I look forward to meeting you,
Yours in Recovery,
Dee
_________________
Nannamom
db622@hotmail.com
"I will let yesterday end so that today can begin."