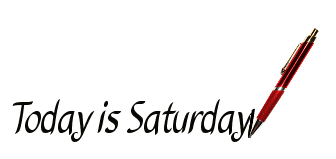 Hello M36,
Look how far you have come. It has already been 8 weeks!
Congratulations!
I've never experienced any sweats that I can say was contributed with my taking Suboxone. I do get night sweats and sometimes during the day as well, but that comes from my Thyroid in combonation with having Histoplasmosis.
When was the last time your primary care provider did a complete blood workup on you. This is something that you might want to think about.
The best course of action is to get a thorough checkup. I wish I could give you a better idea. Maybe George, Cathy or Barbara may have some ideas they can kick over to you.
Other than that, how are things going for you? Do you have any vacation plans for the summer? Keep us posted on how things are going. I really enjoy reading what the other members write. Listening to the experiences of others gives me a lot of hope and strength.
Enjoy your weekend,
Dee
_________________
Nannamom
db622@hotmail.com
"I will let yesterday end so that today can begin."