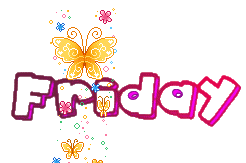 Hi FAD
I'll try to answer your question about our organization as best as I can.
The creator of this forum is Deborah Shrira, she is a wonderful lady. She is currently a Methadone patient, her story is on our Methadone website. Medical Assisted Treatment of America Inc.
We have one other website that one if for Suboxone information. Both websites contain information about addiction as well.
Check them out,
www.medicalassistedtreatment.org
www.suboxoneassistedtreatment.org
Deborah started the Methadone website in 2004. She wanted to educate people on the subject of addiction and Methadone, she wanted to dispel the myths of Methadone treatment. She wanted to try and get rid of some f the stigma that is attached to addiction.
After the website for Methadone. The drug Suboxone was approved and she decided to also create a website for the education of Suboxone. That is Suboxone Assisted Treatment.
This forum is attached to the Suboxone website.
We also have a Methadone forum and our moderator over there is RuthAnn. Who is a Methadone patient. I work on both forums as well as the Suboxone Website.
Back in 2008 Deborah had an employee that worked for her on her old forum and website, but the woman decided that she wanted to go on her own which is fine, great. But when she did, she told a lot of lies about Deborah, hurtful lies. She tried to and succeeded somewhat is taking the patients away from Deborah.
She even told me that if I wanted to remain her friend I couldn't be a member of Deborah's forum any longer, I had to be her friend and hers alone. It didn't take me long to make my decision. ( a matter of seconds)
Deborah didn't know what to do. Here she was her friend had turned her back on her. She decided to close down her websites and forums. She didn't want to go on any longer.
That is where Barbara comes in, she was a member of the forum. She convinced Deborah to open a new forum and keep the websites up.
Barbara and I both came to work as volunteer moderators.
And have been with Deborah ever since.
Since the opening of this forum, I have learned to work on the main website and now publish the News_updates for Suboxone each month. Well I try for each month but sometimes to be honest there is so much to be done. I also answer emails from patients seeking treatment with suboxone.
Barbara works a full time job so she is here when she is able.
I am here most days including weekends and holidays, I believe that people need help not only during the week but always.
Cathy has been a godsend to me. She has been a member of the forum for almost two years? (I think.)
She is a wonderful lady whose knowledge of Suboxone is growing more by the day. We try to be like family here. We do not allow any one to judge, ridicule of make fum of any of our members. We fully support the use of Suboxone and Methadone both.
Recovery is not a one stop fix and every-one's treatment is different.
Medical Assisted Treatment of America Inc. is a 501(c)(3) non-profit organization. The success of the website depends on Tax deductible donations and grants when they are available. Deborah is our CEO.
Our President of the company is Mr.Dean Vereen.
The organization is located in the State of Georgia, I live in Vermont and Barbara is in Florida.
We welcome all of our members to post when they are able. If you see anything that you want to comment on or feel like you can relate to it, then by all means please comment. You are also allowed to welcome the new members as well.
The way we see it, the more that participate in the forum the better.
There are a couple of things we don't allow, and they are the posting of links to other websites and/or forums. If you know of a website worth mentioning you can send it to me in a pm and I will check it out and bring it to Deborah's attention. We have a resources link section on the website.
We also don't allow swearing. It is offensive to other members and un called for.
There is a list of our rules here:
http://suboxone.activebb.net/moderator-announcements-f10/the-forum-s-general-rules-t195.htm
If I have left anything out or if you have any question please let me know.
It is so good to have you here with us.
Dee