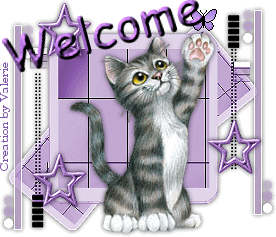 Hello and Welcome Adonis,
It is a pleasure to have you here with us. My name is Dee and I am one of the moderators of the forum. Our other moderator is Barbara Rue. I am sure that once Barbara sees that you have joined she will be here to say hello and welcome you as well.
I have been a in recovery for eight years now, the last four years I have been taking Suboxone and for four years before that I was a Methadone patient.
What can we do for you? We would love to hear from you, everyone has a story to tell and we would like to hears yours if you are ready to share it with us. If not, take your time. I know that sometime joining a new forum where you don't know anyone can be a little overwhelming and trying to share what you have been through or how you came to be here can be as well.
I have found that the easiest way to begin is to simply start where you are comfortable. It doesn't have to be from the beginning or from the middle for that fact. Once you start to type the rest will fall into place.
Sometimes we don't realize how badly we need to get things out into the open until we start to talk to someone and then the next thing you know you have said more than you ever thought you could.
If you have any questions about Suboxone or concerns about your recovery, let us know and we will do what we can to help. If you have a question and we don't know the answer I promise you that I will find the answer for you.
Take some time to read the postings of the other members, you might see something that you can relate to if so, feel free to comment.
I look forward to hearing from you.
Yours in Recovery,
Dee
_________________
Nannamom
db622@hotmail.com
"I will let yesterday end so that today can begin."