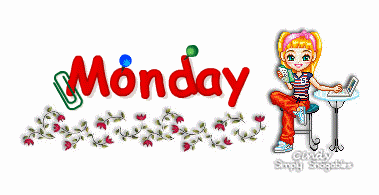 As much as we hate to admit it we all know that conflict is a part of reality, a part of being normal. When using we tend to ignore the conflict as much as we can and when we can't we turn to something that helps us to "deal with it" but not really deal with it at all. It is still left there waiting for us like an unpaid bill.
Once we enter into recovery we find that we can no longer medicate ourselves into ignoring the conflict, the reality and the normal. What we do instead is to learn how to deal with things and resolve issues that we once thought were long ago buried. We find that once we take care of things like we should we are able to walk a little lighter, we smile more often and we are able to hold our heads high. We learn to be proud of ourselves for taking care of the little things instead of waiting until they are so big they tend to overwhelm us.
Remember as you go through today that there is nothing that you cannot over come. There is nothing that you cannot do.
Today is your day, walk tall, smile often and keep that bounce in your step.
Must most of all...
Be proud of yourself.
_________________
Nannamom
db622@hotmail.com
"I will let yesterday end so that today can begin."