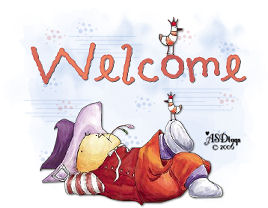 Good morning to all,
While I realize that I have gotten behind in my welcomes I want to apologize. It's been pretty busy around my house lately and although that's really no excuse it's all I have. With that said, I'd like to welcome our newest member in our forum.
Welcome Dave 103596! It is great to have you with us. My name is Dee and I am the manager of the forum. We have two moderators on this site and their names are Barbara and Beth.
Make yourself at home and take time to read the posts of the other members. If you see something that you can relate to you are most welcome to comment and share.
If you have any questions or concerns about Suboxone or your recovery please let us know. We are here to help you in any way that we can.
It's great to be able to welcome new people into our little home. We want you to know that you are not alone. So often this awful disease of addiction can lead to isolation, because we feel that no one understands what we are going through. But we do understand. When you feel up to it, please share your story with us under the "Suboxone Stories" are of the forum.
Beth and Barbara should be here at any time to say hello and welcome you as well.
I look forward to meeting you.
Yours in Recovery,
Dee
_________________
Nannamom
db622@hotmail.com
"I will let yesterday end so that today can begin."