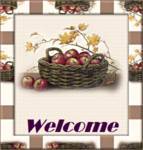 Hello and Welcome!
My name is Dee and I am the manager of our little forum. We also have two moderators who work with us and they are Barbara and Beth. It is great to have you both with us.
What can we do for you? Do you have any questions that you would like to ask in regards to Suboxone or concerns about your recovery? If so, you have come to the right place. If we don't have the answers to your questions I can promise you that we will do what we can to find that answer for you.
Please take your time and look around the forum, if you need any help posting I will be happy to help. Just send me a post or pm and I will get back to you asap.
When your up to it, I'd like to hear about your journey. We all have so much to offer, although we may not realize it at times. Just opening up and sharing a part of yourself can help so many.
Often people believe they are alone in their struggle but nothing is farthest from the truth.
Deborah Shrira created this forum so that we would have a place to come to where we could open up and share with others what has been given to us, and that is the gift of recovery.
A wise woman once told me that in order to keep it, you need to first give it away.
It doesn't matter who you are, or where you came from, we all have something to offer one another in the form of support.
I look forward to meeting both of you.
Yours in Recovery,
~nannamom
_________________
Nannamom
db622@hotmail.com
"I will let yesterday end so that today can begin."